Painted Labyrinth Spheres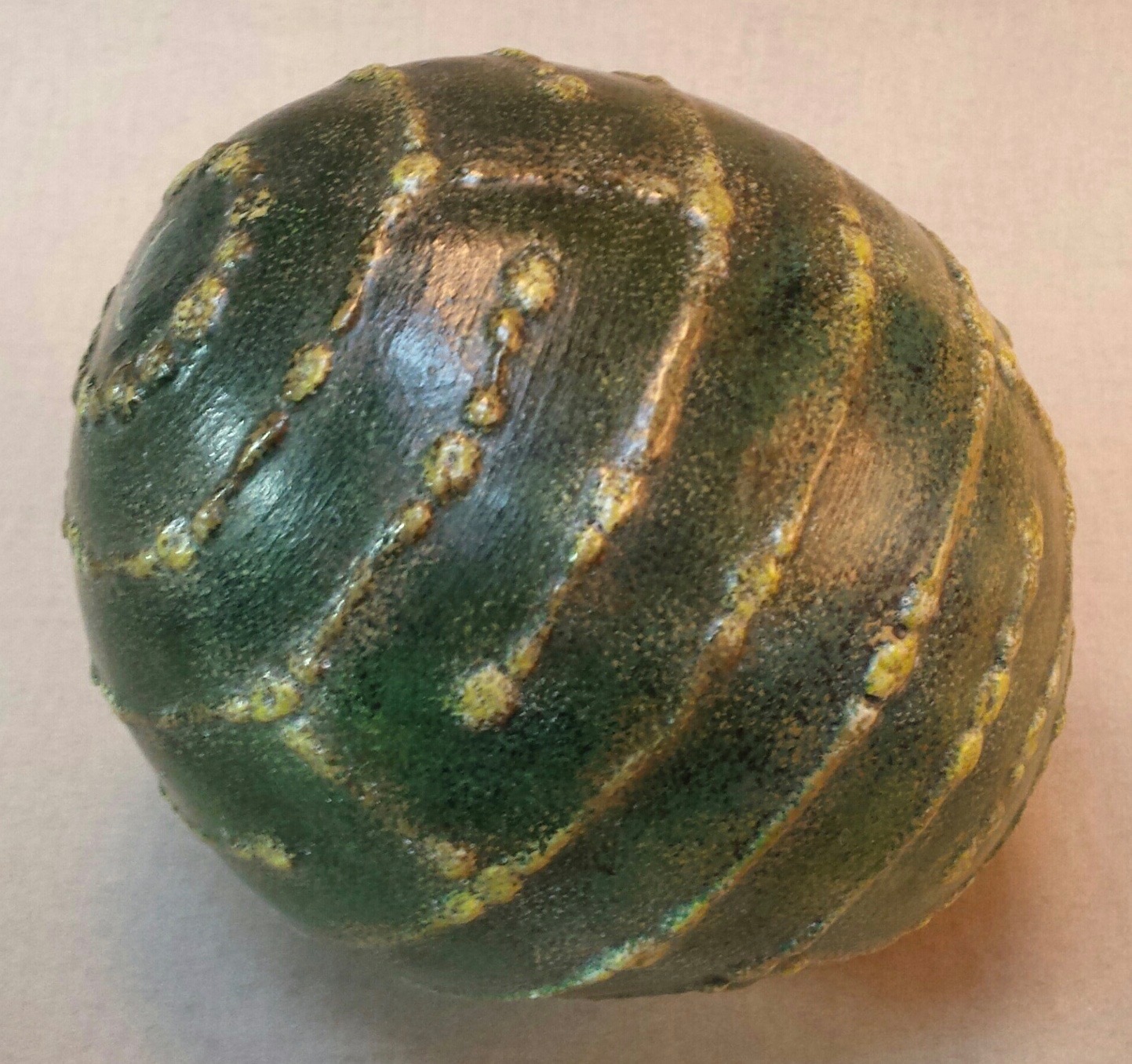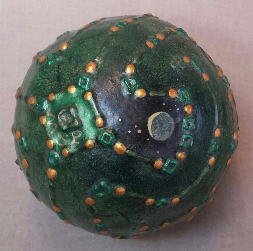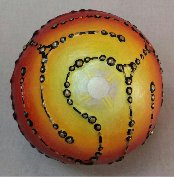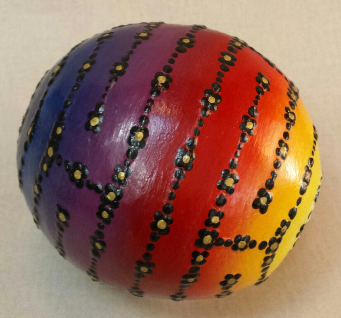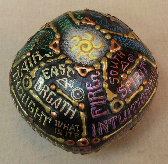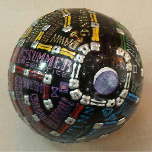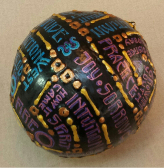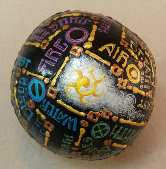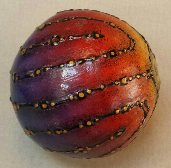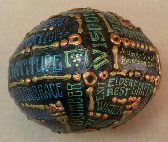 Green Orb
5.5 inches diameter
Classic seven circuit
Price includes shipping $95.oo
Fourfold themes and symbols from the world's traditions are painted in the pathways of these orbs. One hemisphere walks the path through time cycles we experience: seasons, moon phases, life stages, holiday ritual days. The other hemisphere is a tour of the elements: directions, zodiac, suits, senses, and more.
They come with a small booklet of labyrinth lore describing a way to use them as a meditation tool, to form questions, or focus prayers.
One of a Kind ~ Handmade ~ Original
The hand-crafted fabric sculptures are made of canvas stuffed with batting. Layered many times with gesso and acrylic paint, each sculpture has a path connecting the moon at one pole to the sun at the opposite pole. The painted lines have dimension so the path can be followed with eyes closed.
Rainbow Orb Three
5.5 inches diameter
Triple meanders
$126.oo Price includes shipping

Rainbow Egg
6.75 inches long x 5.75 inches diameter
Nine circuit Y pattern
Price includes shipping $189.oo
Rainbow Orb
5.5 inches diameter
Classic seven circuit
$126.oo Price includes shipping

Word Egg
7.5 inches long x 6.25 inches diameter
Nine circuit fourfold meanders
Price includes shipping $254.oo
Green Egg
7 inches long x 6 inches diameter
Nine circuit Baltic seed pattern
Price includes shipping $144.oo
Word Orb
5.25 inches diameter
Nine circuit fourfold meanders
$216.oo Price includes shipping

Word Oblong
5 inches wide x 4.5 inches thick
Seven circuit fourfold meanders
$153.oo ~ SOLD