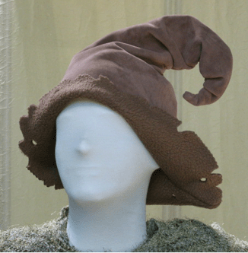 These accessories will bring to life your elf, forest faerie, wizard, or sorceress costume for the next Festival, cosplay gathering, or Ren Faire.
Now the friendly face of your faerie companion can go with you on all your adventures with these handmade felted purses!
These soft necklaces are light weight, durable, and fun to wear! Just what you need for your mermaid, goddess, or fairy costume--even your dance outfit.
These beaded pendants are inspired by the nature of Oregon.